So far we have raised over £40,000 for lesser known charities and with our 2009 show we would like to continue helping these smaller charities who need help to raise awareness of who and what they are as well as financial help. Our chosen charity for the 2009 show is SANDS.
Details of all the charities we have supported are below. Click on their logos to visit our charity's websites.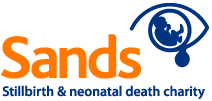 SANDS - Stillbirth & Neonatal Death Society Registered charity No 299679
28 Portland Place, London W1B 1LY
Email support@uk-sands.org Website www.uk-sands.org
The society is established :-
1. to safeguard the psychological and physical health of parents, their families and friends, when a baby dies in utero, at birth or soon after birth, by provision of support to those so bereaved;
2. to promote or assist in promoting research into the causes , incidence and effects of the death of a baby in utero, at birth or soon after birth and into the methods of alleviating suffering arising from and to publish the results of such research.
SANDS aims to :-
1. Develop self-help for parents whose baby dies in utero, at birth or soon after birth.
2. Improve professional management of late miscarriage, stillbirth and neonatal death.
3. Develop a comprehensive information service.
4. Promote research into late miscarriage, stillbirth and neonatal death, its causes and effects.
5. Promote better awareness of the distress and grief caused by the death of a baby at or soon after birth.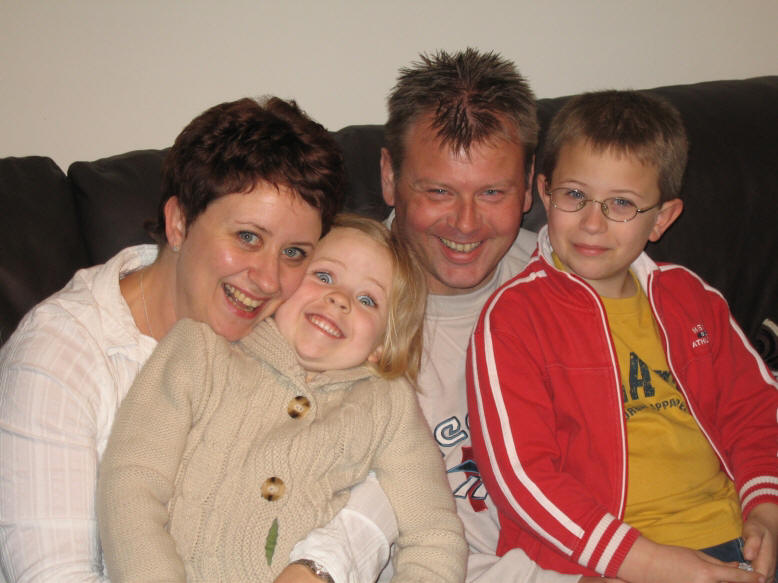 Claire and Ian Gilbert, founder members of BABIT, were introduced to SANDS after the loss of their Daughter Milly. Claire said, "Ian and I found out about SANDS after the birth of our second child Milly at 40 weeks. She was stillborn and as you can imagine, it was a very upsetting time. We were told about SANDS by the midwives and also our health visitor. We got in touch with them and they sent us information about the charity. After reading some of the leaflets and their newsletter, it made us realise that we weren't alone (even though you feel like it at times). They have published many books and have opened up a garden of remembrance. They provide a support for bereaved parents and families during pregnancy and when a child has died. Milly would have been 8 years old now and even though we will never forget, SANDS, family and friends gave us the strength to go on and we now have our beautiful daughter Holly, a sister to 10 year old Charlie". Ian will be running the London marathon again this year in aid of SANDS and both Ian and Claire are really pleased that we are going to give SANDS some much needed help.
---
Nearly all of us knew Ron Martin and it is because of his tragic loss that BABIT was formed in 2003. Charlie Waller Memorial Trust CWMT was the charity we decided to help with our first show.
To the outside world Charlie Waller had everything to live for, a successful career, good friends and a loving family. In September 1997 Charlie committed suicide at the age of 28. He was suffering from depression and no longer had the strength to cope with life. Shortly after this tragic event his family founded "The Charlie Waller Memorial Trust" to increase awareness of the signs and the dangers of Depression and to foster encouragement of those who may be depressed to seek help.
CHARLIE WALLER MEMORIAL TRUST Registered Charity No 1065936
Mead House, Bradfield, Reading, Berkshire, RG7 6HU. Telephone/Fax 0118 974 5216
Email admin@cwmt.org Website www.cwmt.org
Depression is an illness that causes misery, pain and death by suicide on an alarming scale. 1 in 4 will suffer from depression and 15% of people diagnosed with major depression will take their own lives. Their families, friends and employers need to know its symptoms and what treatment is available. The main aims of CWMT are: -
Ensuring that those in education are aware of the facts.
Making employers and employees aware of the facts.
Putting in place the availability of education in depressive medicine to healthcare workers (both doctors and nurses).
Pioneering a walk in Depression Clinic attached to a Primary health care practice.
---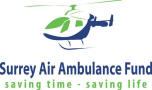 Surrey Air Ambulance Registered Charity No. 1021367
Responding swiftly to 999 calls, air ambulances are able to deliver a medical crew to the scene of an accident or medical emergency and to transport patients to the nearest major hospital or specialist unit, in a fraction of the time taken by a land ambulance. Surrey has a complete HEMS Service (Helicopter Emergency Medical Service), which employ the highest possible clinical standards in pre hospital care.
Flying with a doctor and paramedic on board the Surrey HEMS service, is based at Dunsfold Park, flying fast, direct and unhindered at over 150 miles per hour, bypassing congested roads and reaching inaccessible places the entire county can be reached in minutes so saving time which saves lives!
Since the charity does not receive Government or National Lottery funding the support of the public is vital to the success of the Surrey Air Ambulance Fund.
---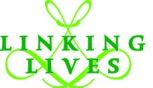 Linking Lives Registered Charity No. 1119607
This is a group of people in the UK who work together to help a community from Ha Simone, a village in the Lowlands of Lesotho, Southern Africa. Annette Glenn, the founder, started the link with this village in 1998 after forming friendships while living in Lesotho. We have recently become a Registered Charity and are privileged to have as our Patron HRH Prince Seeiso, the Lesotho High Commissioner in London.
Annette Glenn, first came to know the people of Ha Simone village in1996, when her husband went as a civil engineer to work on the Highland Water Scheme. She formed a friendship with a local Basotho family in Ha Simone, after meeting them by chance and gradually discovering how they lived. Their lives were a constant struggle to survive in the face of poverty. They offered her hospitality, friendship and water from their spring. That was enough to set her on the road to a future relationship with a very unusual family.
The Kingdom of Lesotho (pronounced le-soo-too) is a small country in South Africa and a member of the British Commonwealth. Lesotho became an independent Kingdom in 1966 after a century of being a British Protectorate. It has a population of approx 2 million. Following the death of King Moshoeshoe II in 1996, his son was crowned King Letsie III. The Coronation which was attended by Prince Charles, took place in Maseru in November 1997.